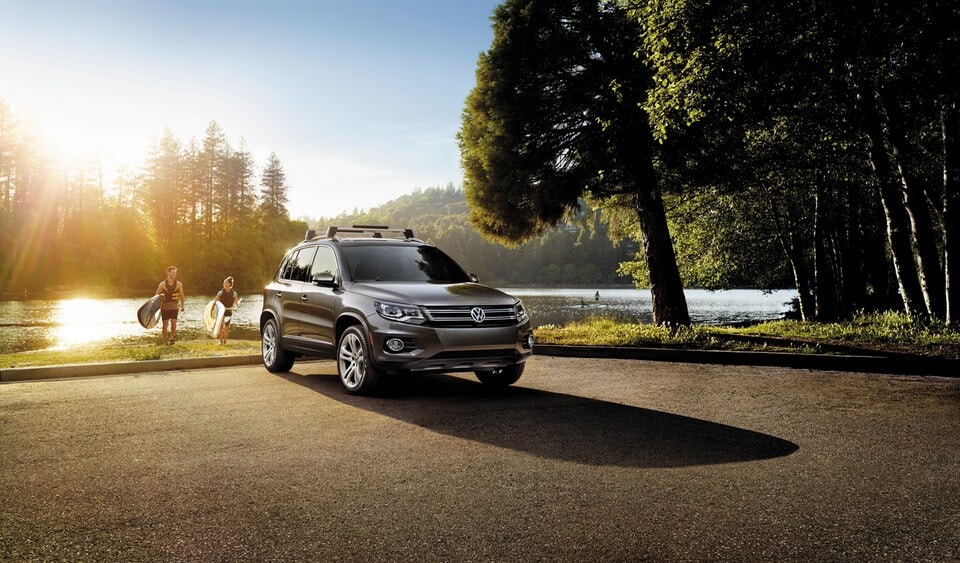 Have you been shopping the areas of Danbury for a reliable and lightly used Volkswagen SUV? If you're ready to experience the practical performance and luxury of a compact SUV model like the Volkswagen Tiguan, we have plenty to choose from, and our used VW models have low digits on the odometer and are just waiting for new ownership!
Take on your daily work commute or weekend adventures with quality performance from the select Tiguan trim levels that we have in store for you. Browse and compare our selection online or in person, and once you've found the perfect match for your driving needs and budget, feel free to visit our finance center to fill out an online finance application. Our expert staff goes the extra mile to find a suitable low rate loan for you, and our flexible monthly payment plans cater all drivers looking to experience a like-new Volkswagen.
Contact our sales team when you're ready for a test drive by calling (866) 769.5560, and we'll set a time and date that is convenient to your busy schedule. You are always more than welcome to visit our pre-owned Volkswagen inventory in person to get an up-close encounter with our model selection, so visit our centrally located dealership in Danbury at 94 Mill Plain, Rd. We look forward to pairing you with high-quality pre-owned Volkswagen Tiguan, and we'll see you in our showroom soon!